How to brush hair the right way?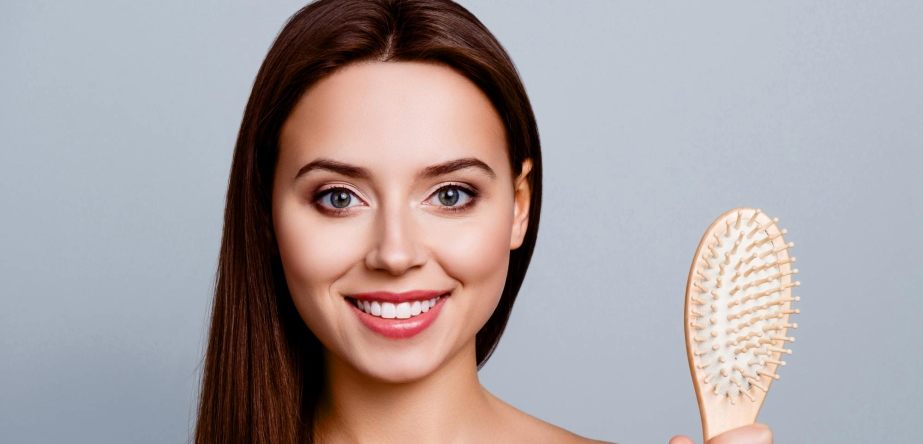 Brushing your hair is quite an easy task, right? However, are you brushing your hair in the right way? When it comes to brushing your hair, you may not be giving strong attention while combing. This process might seem to be easy, but coming to your hair it is very important to brush hair the right way.
Every person has his or her own set of routines, which can be wrong or right. Following wrong brushing hair rules can bring bad results such as hair fall, hair damage, split-ends, and many more. However, by using the right tools and some patience, you can boost your hair health tremendously.

How to brush hair the right way?
Do you comb or brush your hair from root to tip? Then you are already off to a bad start! Starting at the root section and pulling it badly results in hair breakage. Vigorous brushing may result in breakage and damage to your hair. When your hairs run into knots, dab some conditioner and knot it out carefully. Once you undo your tangles start from the scalp and work them down. This will help you to distribute all the oil along the way!
Disadvantages: When you stop brushing your hair
Oil builds up
You may notice many knots
It may clog your drain
Excessive hair falls and breakage
Benefits of brushing hair:
Very often, we brush our hair to detangle it, and that is very important. When you brush your hair, the oil gets distributed from the scalp to its ends. This can help your hairs making them shiny and healthy. Brushing your hair is the easiest thing, but taking good care of it is a little troublesome. There are many benefits of brushing your hair and if done in the right way it can bring excellent results.