Work With Me to Achieve Your Health Goals
Are you happy with the way you look and feel? Are you tired and run down? Is there a goal you want to reach and are not sure how to get there?
If you are confused, want someone to talk to about your health, and are ready to kick the "DIET" mentality to the curb, then you are in the right place.
Let me be there to personally help and inspire you to achieve your goals by providing you answers to your questions, techniques that fit your lifestyle, and the motivation you need to get started today.
If you are ready for a change right now, the first step is to schedule a session with me.
Francisca is the best Health Coach, Trainer, and Soul Sister I've Ever Worked With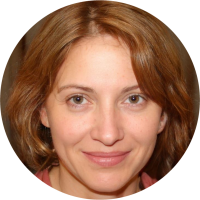 I hired Francisca to help "love & whip" me into fab form for my 40th birthday. I chose Francisca because I wanted to build lean, yet luscious curves, and I don't like being trained to look like a guy – and wow did she deliver! I worked hard with her help, and the effort paid off.
I even flew her from Florida to LA to attend the party because we became fast friends! I especially love how she embodies what she teaches, to shine, look great, AND reach our health goals from a deep sense of self-love from the inside out!